Bonaire is a true paradise for diving, snorkeling, swimming, windsurfing, kite surfing and water skiing.
 Island of the sun where it is good to stay on.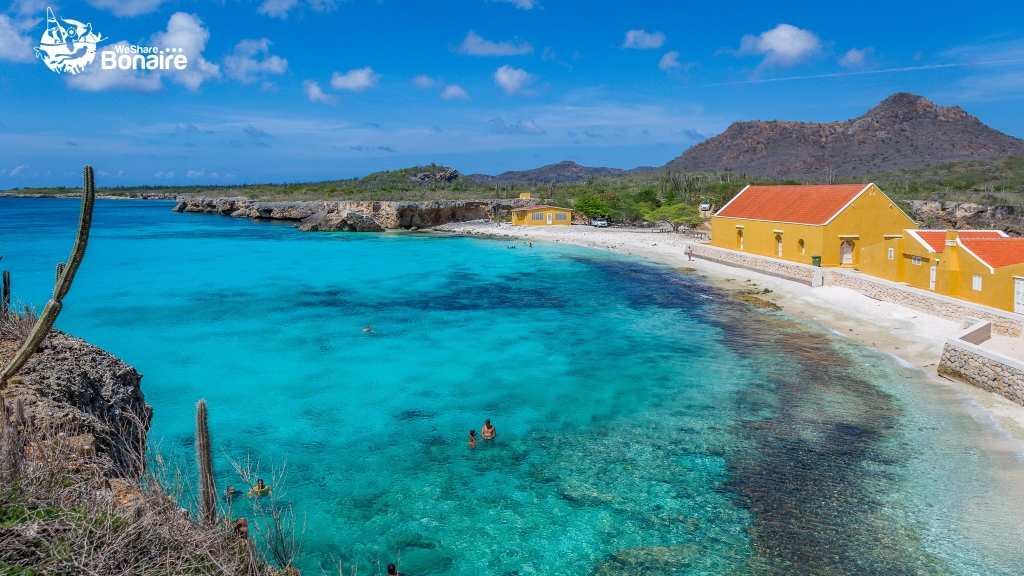 Bonaire is a beautiful island and after Curaçao the largest island of the Dutch Antilles. It is located in the southern part of the Caribbean Sea, off the coast of Venezuela, and belongs to the ABC islands of the Lesser Antilles. The capital of Bonaire is Kralendijk. Rincon is the oldest settlement.
In the lowlands in the south you will find the saltpans. In the north there is a large ecological preserve: Washington Slagbaai National Park. The island is home to a large colony of flamingos, therefore Bonaire has the nickname 'Flamingo Island'.
The temperature all year is between 28 and 32 degrees. The temperature of the sea water is on average 28 degrees.
The local language is Papiamento, but nearly everyone also speak Dutch, Spanish and English.
On October 10, 2010 Bonaire got the status of "special municipality" in the Netherlands.
After this date there were political changes, but the use of the flag and anthem of Bonaire does not change. The individuality and culture of Bonaire will be retained. And besides the Dutch language also the Papiamento language will still be used as an administrative language.
As of January 1st 2011 the local currency of Bonaire has been changed from the Antillean guilder (ANG) into U.S. dollars (USD).