Thank you for visiting our website, we would like to introduce ourselves.
We are Pedro and Susanne de Smit. We are the proud parents of two wonderful children Joël and Sascha. From our first visit to Bonaire in 2004, all four of us fell in love with this special island and since then we have celebrated our Christmas vacations here every year. From two weeks in the beginning of our visits, we wanted to stay longer and longer on the island, which eventually became months. Pedro regularly worked from home in the Netherlands because of the corona measures and it turned out that this was also possible from Bonaire. This made us want to buy a house on Bonaire even more.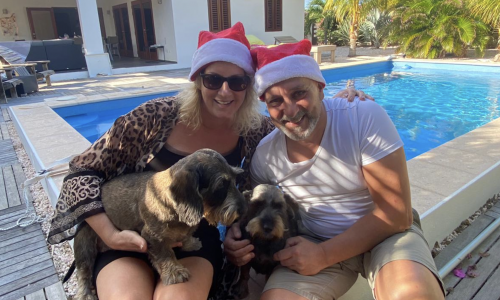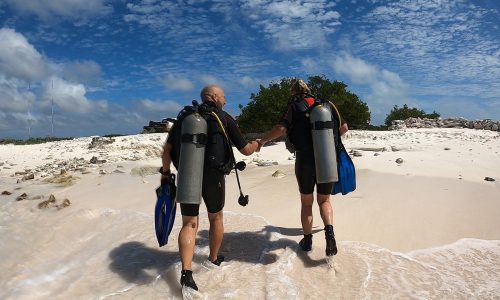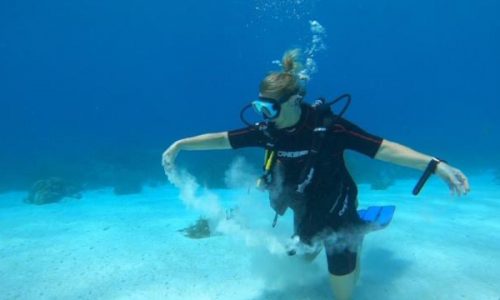 In the Netherlands we were the proud owners of a beautiful farmhouse that turned out to be much too big for two people after our children moved out. We decided to put the farm up for sale, live on a smaller scale in the Netherlands and then buy a house on Bonaire as well.
After a few years of renting the lovely villa Kas Beyesa (the old name of the villa) where we really felt at home, Carel and Liesbeth told us during our Christmas vacations that they wanted to sell the villa due to health problems and offered it to us. Exactly at that moment we sold the farmhouse and immediately said YES.
Liesbeth and Carel have welcomed many people for years and let them enjoy the beautiful villa. Now it is up to us to share the villa with you when we ourselves are in the Netherlands. Unfortunately we cannot do this ourselves. To pick you up at the airport and show you around the villa we have hired the super hosts Mirja and Werner from Blue Vibes Bonaire. For all your questions or wishes you can contact them.

Blue Vibes Bonaire |
The Hosts
Reservations can be made through the website of our hosts Mirja and Werner of "Blue Vibes Bonaire". Click here to see the available dates and to make reservations
To give you an idea who the owners of Kas Sabal Palm are, we would like to give you a glimpse into our lives.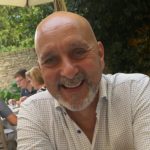 Pedro
I was born in The Hague on August 3, 1966 and the oldest in a family of 2 children. When I was 7 years old we moved to "Made", a small town in The Netherlands. I went to the LTS in Geertruidenberg where I often went out later. When I was 18 years old I met Susanne in my local bar in Geertruidenberg. I fell in love with her immediately and have not let her go since. We got married in 1988 and besides the hard work in our company we also travelled a lot and had some great moments. First the two of us and later also with our lovely children Joel and Sascha. I love my family, sociability, good food and enjoying the beautiful moments with each other, friends and family. Since we have come to Bonaire we have even more lovely people around us.
From here I can still do my work for our company but I can also use my energy with surfing, diving and relaxing in the beautiful nature. Together with Susanne I keep being amazed by all the beauty the island has to offer. After we got our diving license we discovered how beautiful it is under water here. I think we never get bored here.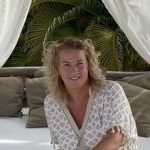 Susanne
I was born in Geertruidenberg and the 7th in a family of nine children and had a wonderful loving childhood. My first job was a saleswoman in a clothing store. After that I worked as a telephonist receptionist and finally as a purchasing agent for a large electrical company.  Pedro and I took over an electronics company in 1990 and I was responsible for the bookkeeping and administration of our company. For several years I also had a small business giving creative workshops and decorating at stores and businesses. Currently I have a small leather workshop where I make custom show clothes (for western horsesports), bags and various other leather items.
Going on vacation with my parents and our large family was not possible. Together with Pedro I have made up for that lack of travel and have been able to visit quite a few countries. Together with the children we always visited new countries and never went to the same place twice. Until we ended up on Bonaire. As a true-born Dutchman, I immediately felt at home on this hospitable Burgundian island and we went here with the children to celebrate Christmas and New Year's Eve every year. Here our mutual wish has come true, a beautiful vacation villa on a great tropical island, where we hope to share many wonderful moments with our children. Together with Pedro I am now practicing a new hobby. In 2020 we obtained our diving license. The underwater world of Bonaire is magical and it is great to be able to share it with Pedro.
BOOK NOW
Reservations can be made through the website of "Blue Vibes Bonaire". Click here to view the available dates and to make reservations